The following major modifications have been made in the Version 5.0:
Geometric modifications
New mesh for pelvis flesh.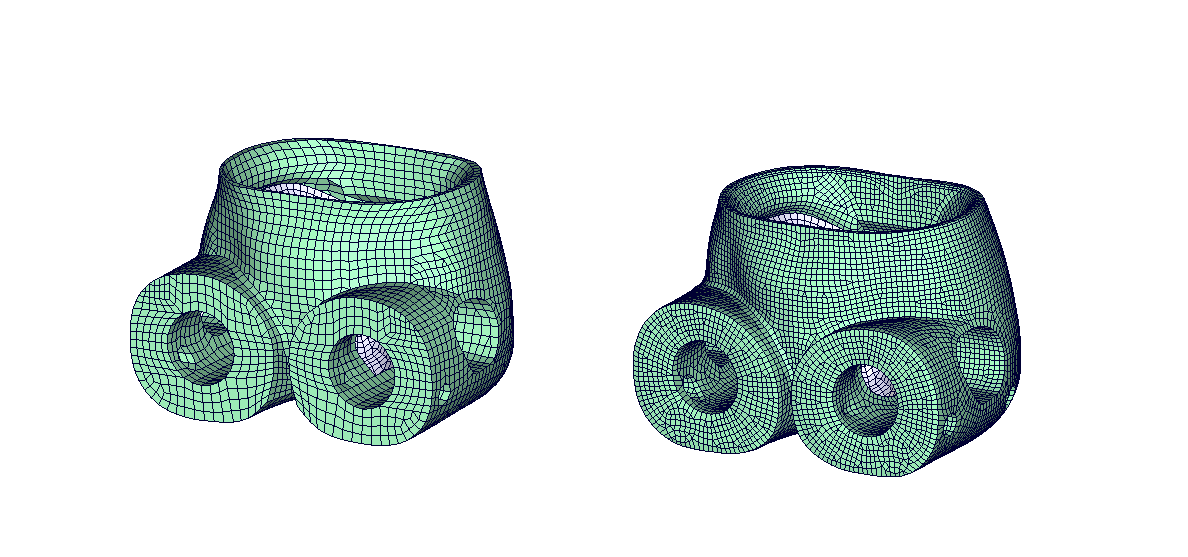 ES-2 v5.0 (left) and v6.0 (right)
Pelvis skin has been adjusted to the physical thickness by using CT-Scan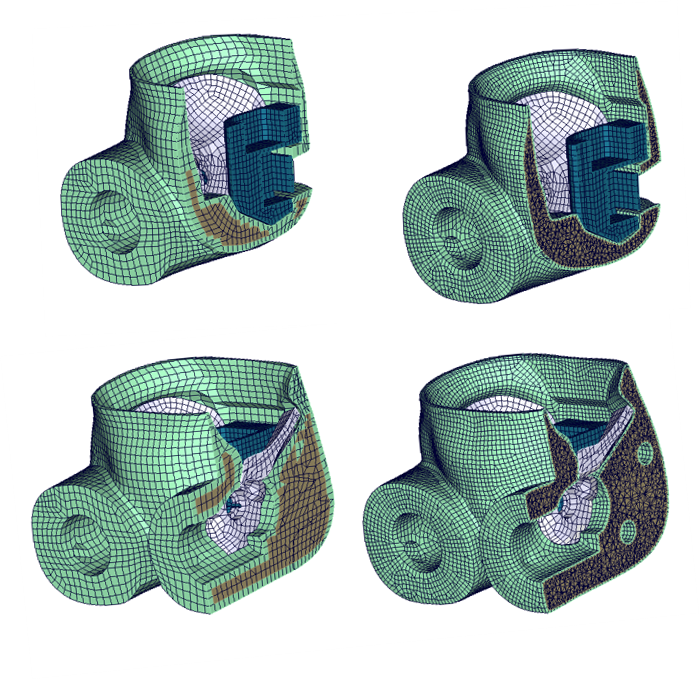 ES-2 v5.0 (left) and v6.0 (right) - Cut through pelvis
Non-Geometric modifications
The material of the pelvis skin and foam has been updated.
The material and validation of the rubber lumbar spine is new. Now the certification test is fulfilled and the component test looks fine.
Many new force transducer contacts have been defined to determine load paths more accurately
 The validation and calibration test models were also improved!