The following major modifications have been made:
Cable friction has been improved to get different Head positions with respect to the T1 vertebrae. The Head can now be positioned in a range of 3mm forward and 6mm backwards and it will remain in this position.
      The following picture shows the range of motion for Head positioning: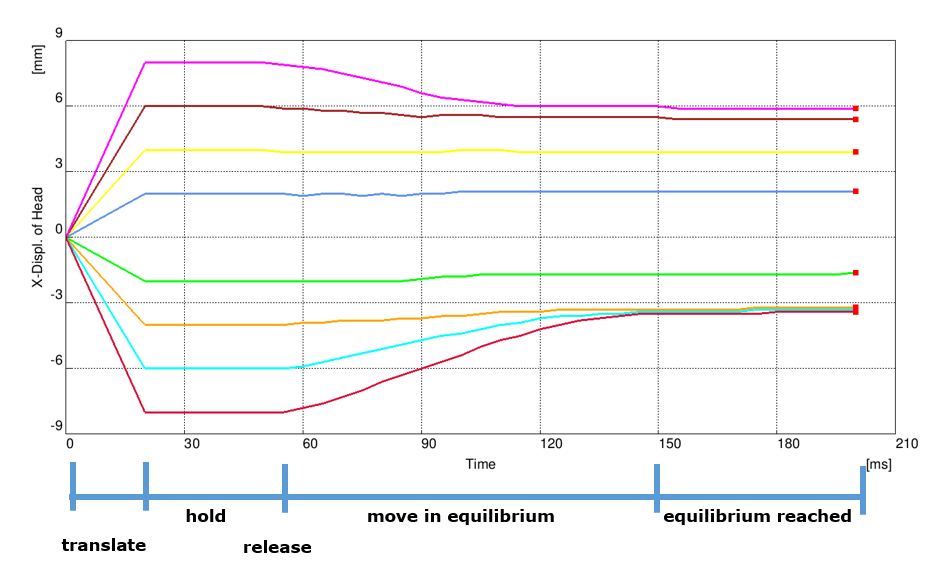 A more detailed description on how to position the Head with respect to the T1 vertebra can be found in the "Using the Model" section.
The head has been meshed more fine and the chin area has been modelled in more detail to capture contact situations between the head and neck more accurately. The flesh of the chin area is now separated from the bone.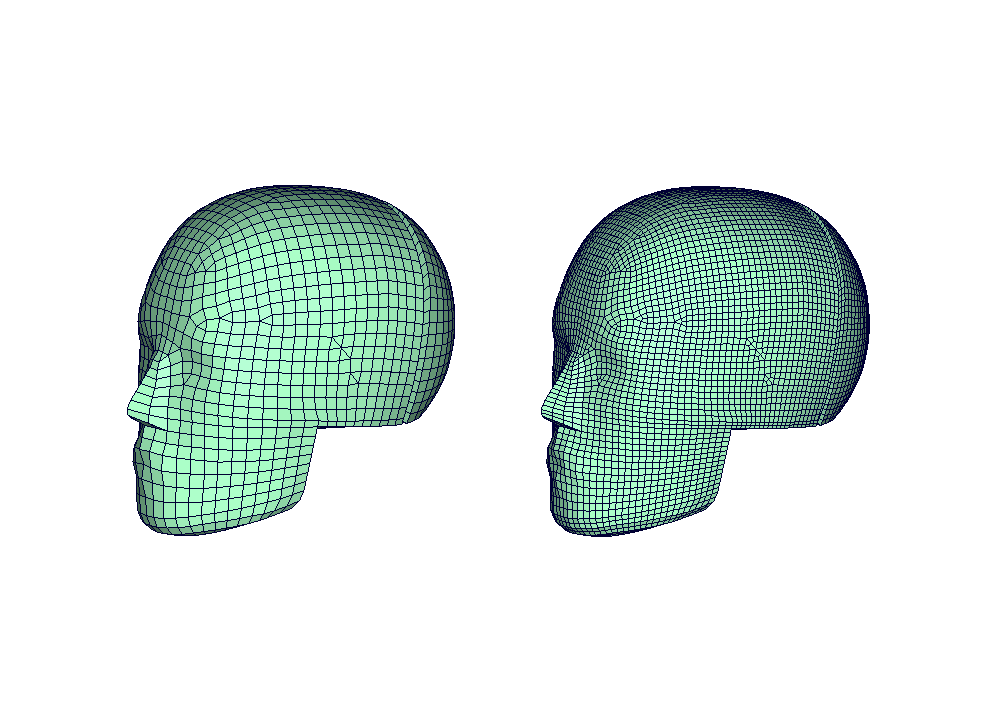 Head mesh of v3.5 (left hand side) and v3.8 (right hand side)